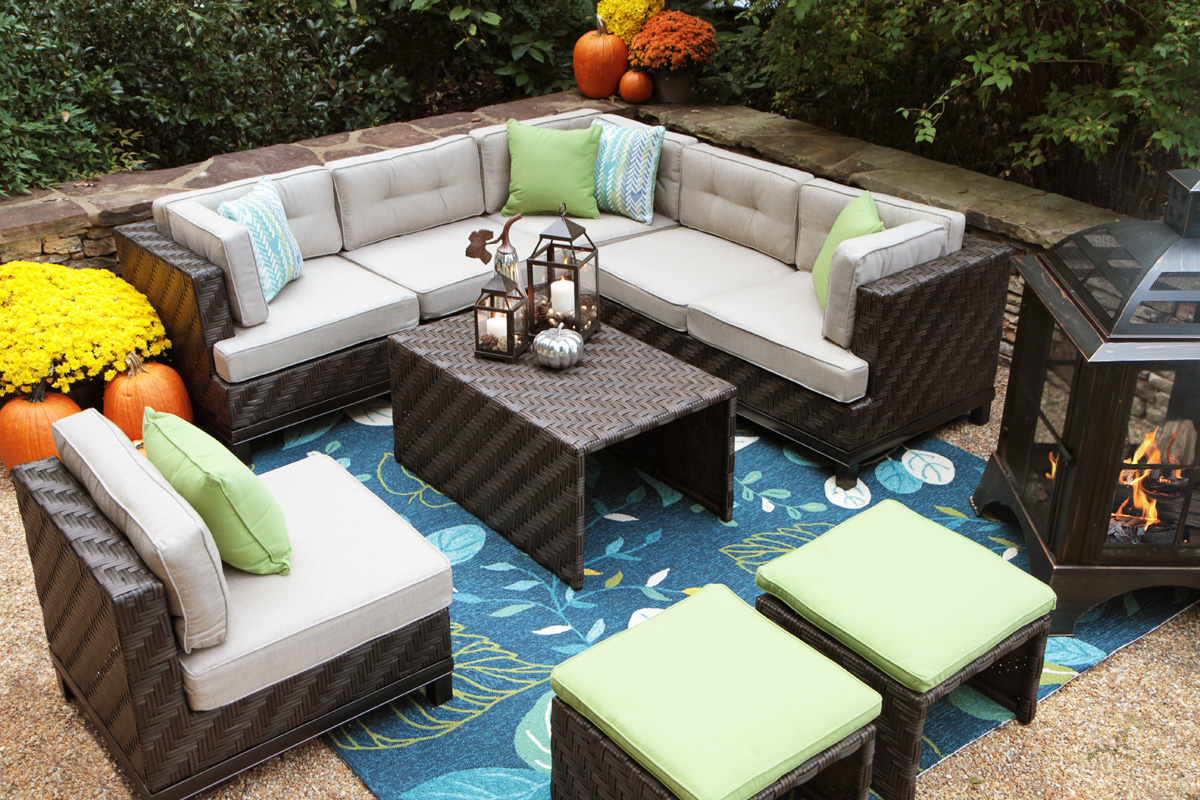 Show All Sets
sold out
Canyon 7pc Sectional
The Canyon Sectional exudes class with its modern casual seating balanced by a beautiful herringbone wicker weave. The coffee table has two additional seating stools stored underneath. The modern colors of the Sunbrella throw pillows add even more fun.
Fire pit sold separately from Wayfair.com.
Rust-proof aluminum frame
Sunbrella outdoor fabrics
3 year warranty on frame and fabric
Typically ships within 2-3 days
FREE SHIPPING CONTINENTAL US ONLY. NO SALES TAX (EXCLUDING GEORGIA AND CALIFORNIA).
Also sold at Lowe's, Sam's Club, Home Depot, and Amazon
Read or Leave a Review, just click below on Additional Info!