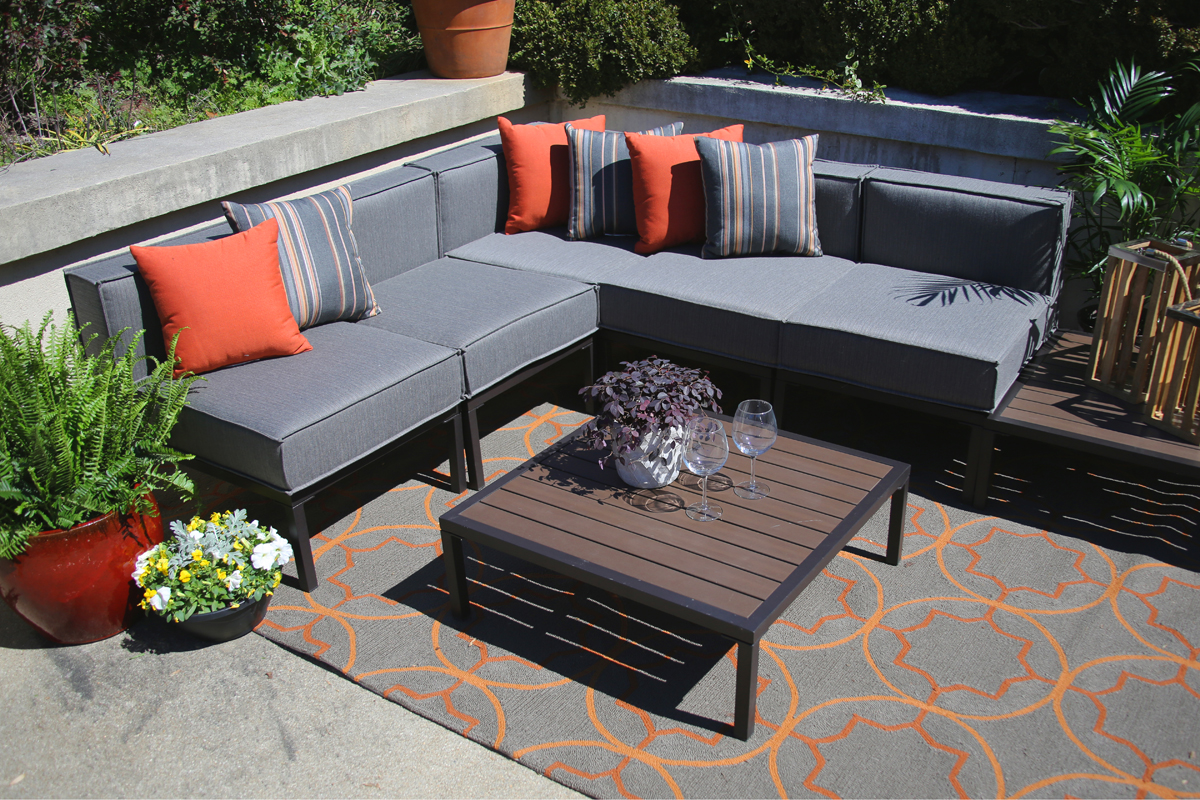 Show All Sets
sale
Scratch and Dent Tribecca 7pc Sectional
Oops! We goofed! It looks like all of our Tribecca collections came out with a few wonky legs. It's really not much of a noticeable mishap, as you can see in the pictures. The legs do not run completely parallel to each other when side by side. Nonetheless, it's not completely perfect so it's not up to our regular selling standards...we've taken 50 (yes FIFTY) percent off of the original price! No shipping costs either!
Check out our NEW Tribecca sectional! Clean lines, cozy fabrics, 4 armless chairs, 1 corner chair and 2 coffee tables highlight this amazing design. The resin wood panels bring an earthy feel to this modern, sleek collection. Throw in the pops of scarlet on the pillows for drama. The frame is rust proof aluminum and all fabrics are durable Sunbrella - both with 3 year warranties.
Rust proof aluminum frame
Sunbrella outdoor fabrics
3 year warranty on frame and fabric (EXCLUDING the legs)
Typically ships within 2-3 days
FREE SHIPPING CONTINENTAL US ONLY. NO SALES TAX (EXCLUDING GEORGIA AND CALIFORNIA).
Read or Leave a Review, just click below on Additional Info!